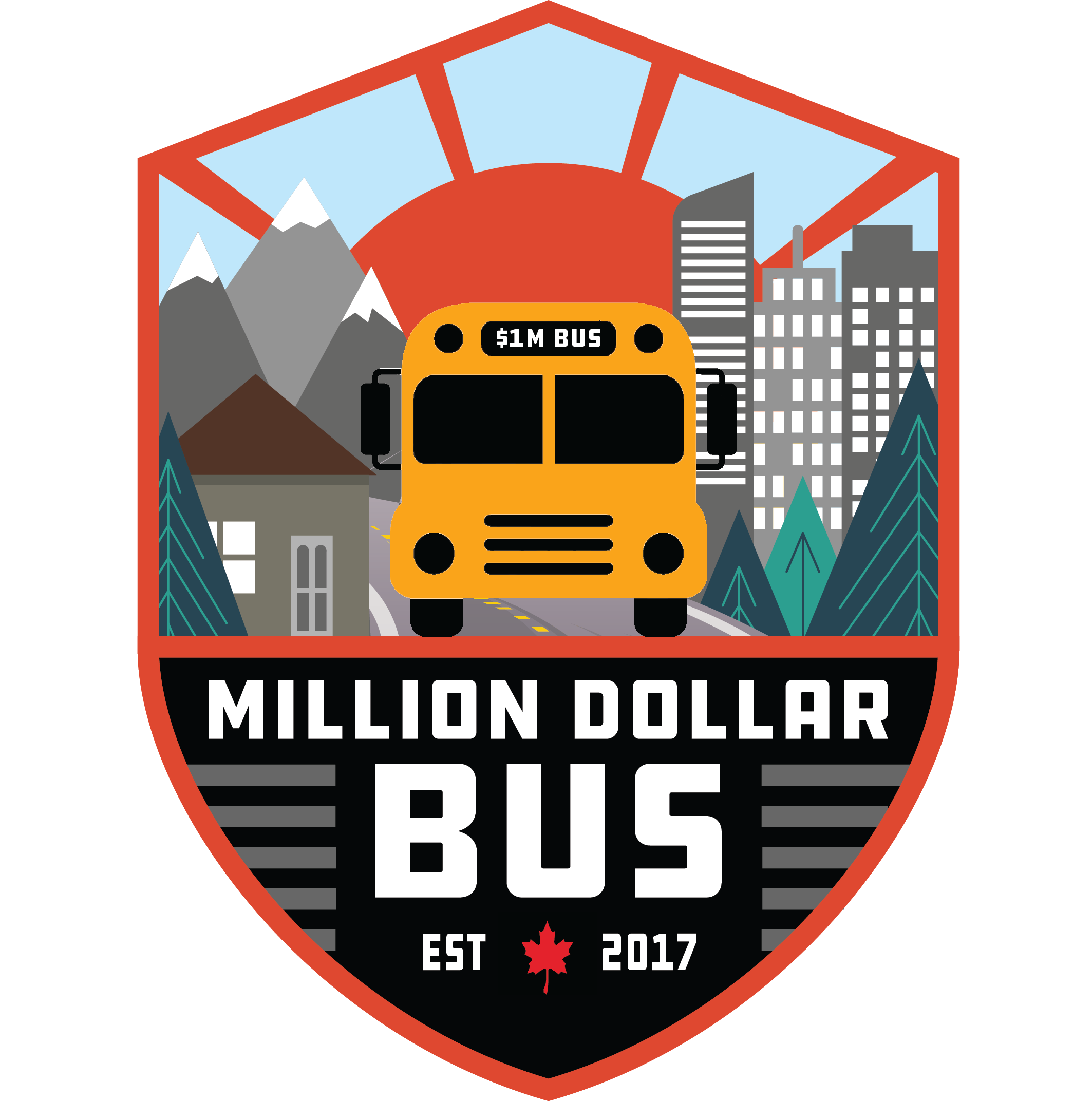 Funding passion projects with purpose
Last year I committed myself to 12 crazy projects and it changed my life forever.
This year with 1 crazy project I hope to change the lives of people all across Canada.
The Million Dollar Bus project is a national fundraising and awareness initiative to find and fund amazing community passion projects.

Click below to find out more and to see how you can be part of this Powerful Social Movement.